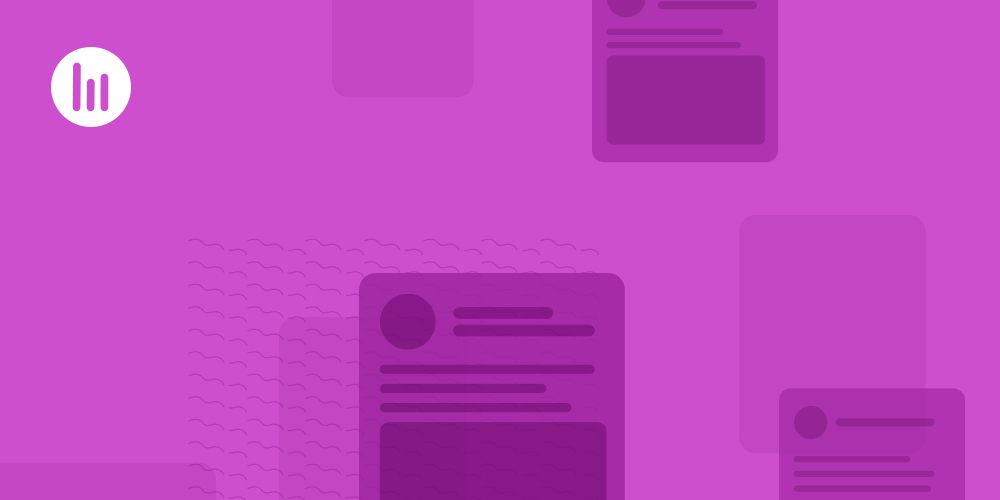 There are an infinite amount of ways to build high-performing, well-oiled, growth focused in-house marketing teams. But is there a right way?
On this podcast episode of Radically Transparent, Ari Applbaum, VP Marketing at Audioburst sits down with host Jennifer Gutman, Director of Social Strategy at Oktopost to explore how brands can build a second to none in-house marketing team to effectively tell their story in competitive markets. He discusses which roles are essential to activate growth, where to allocate budget, tips for managing agency relationships and how to decide where your marketing function is run from, especially when you have global teams and more.
Listen to the Podcast Now:
Or subscribe to our channel B2B Marketing Now wherever you listen to podcasts or tune in on Apple Podcasts or Spotify.
About Ari Applbaum:
Ari Applbaum helps startup scale by building global, differentiated brands. He recently joined Audioburst, the audio search and delivery platform, as VP Marketing.
Ari mentors entrepreneurs at MassChallenge, the world's largest global accelerator, as well as MEET-MIT, JCT, Flow, and PMP.
He serves on the advisory boards of PandaPitch and DrizzleX and was formerly on the User Advisory Board of Zest. While he has contributed to Forbes, Venturebeat, and The Times of Israel, these days he shares most of his content on LinkedIn.
Ari previously served as Head of Communications at global attribution leader and unicorn AppsFlyer. Before AppsFlyer he was VP Marketing at video content data pioneer AnyClip.
Prior to going in-house, Ari spent years consulting dozens of startups and helping them build marketing strategies and tell their story in competitive global markets, most recently as SVP at Venture1st and VP at Finn Partners.
He holds an M.A. in Diplomacy and Security from Tel Aviv University and B.A. in Communications and Journalism from The Hebrew University in Jerusalem. Ari lives in Jerusalem with his wife, Rabbi Na'ama Levitz-Applbaum, and their four boys.
Like What You Heard?
Radically Transparent is one of Oktopost's popular original podcast shows on our channel, B2B Marketing Now.
Created and hosted by Jennifer Gutman, Oktopost's very own Director of Social Strategy, each episode features a B2B marketing leader to share their radically transparent truths behind being a modern day marketer using social media to grow ideas, take risks, and impact change.
For more mind-blowing episodes, subscribe to our channel B2B Marketing Now wherever you listen to podcasts or catch us on Apple Podcasts or Spotify.
Looking for More About Growing In-House Marketing Teams?
Follow Oktopost on LinkedIn, for meaningful discussion and insight on building well-oiled in-house marketing teams.