Ross Simmonds, the founder of Foundation, recently shared insights into Shopify's 2017 purchase of Oberlo.com. His overview highlights how a company, like Shopify, can get more bang for their buck by buying a company that not only grows its product offering but seamlessly increases their organic traffic as well.
Seems too good to be true, right? Well, the numbers don't lie: Oberlo attracts more than 480,000 backlinks, ranks for 825,000 keywords, and is on track to generate 21 million annual visits a year for Shopify by 2021, meaning now. This article is a must-read if you are considering buying or building your website's SEO authority.
Why Acquiring Products Can Pay Massive Returns
In 2017, Shopify acquired Oberlo.com for $15M. At the time, the Oberlo service let you import products directly from AliExpress into a Shopify store providing a flawless drop shipping experience. At the time, Oberlo merchants had sold over 85 million products around the world sourced through their platform.
At a price tag of $15M you might be surprised by my next statement:
This price point was a STEAL.
I don't say this to suggest that the founders of Oberlo should have asked for more. I don't say this to suggest that they got ripped off… I say this to acknowledge the move as being another example of Shopify making a brilliant bet on content and unlocking growth through a tool that ultimately leads back into their overarching growth engine.
Here's a look at the MONTHLY traffic to Oberlo since 2017 and projected growth: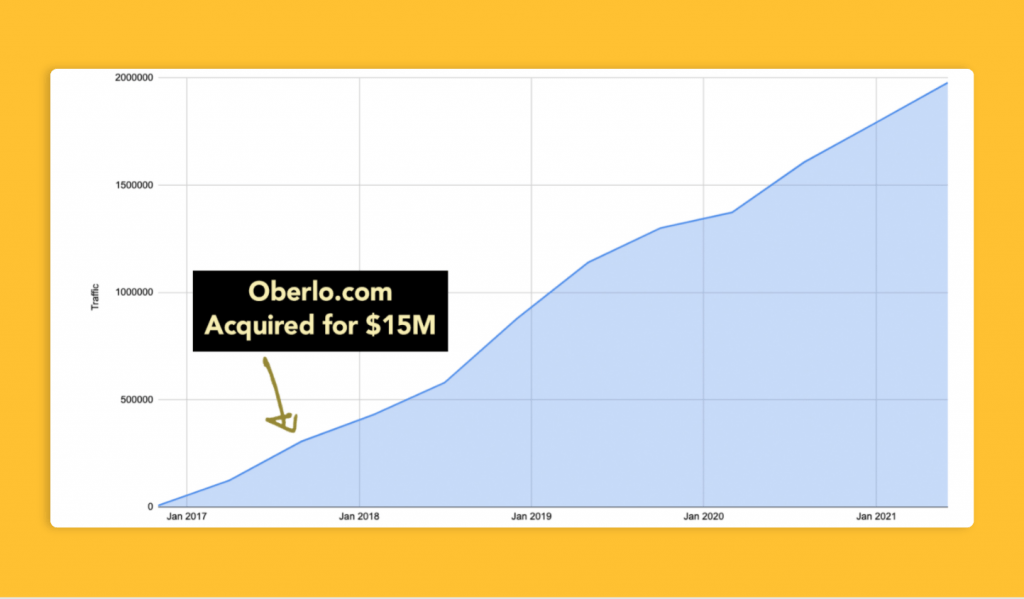 Foundations data predicts that Oberlo will generate over 2 million visits a month by March 2021. That's 24 million organic visitors a year and doesn't include the traffic that comes from paid media, website referrals or social media.
But here's where it gets even more interesting:
The total value of the organic traffic they capture is worth $21 million. Meaning; for Shopify to acquire this traffic using PPC instead of organically ranking for these phrases it would cost them $21 million to get the same volume. That's one area in which the ROI of their acquisition of Oberlo becomes even more obvious. For $15M, Shopify has used the Oberlo service as a traffic generator, a lead magnet and a revenue generator due to the fact that there's both free, paid and premium subscription options to use the product.
Other tools like the Privacy Policy Generator, Profit Margin Calculator and Slogan Maker are all a part of Shopify's growth engine. But the acquisition of Oberlo achieves the same goals as these free tools but the paid model & product synergies associated with make Oberlo even more special. It's attracted as a product more than 480,000 backlinks, ranks for 825,000 keywords and is on track to generate 21 million annual visits a year by 2021.
There's a lot to unpack here… But there's no question:
Acquiring and building tools can both pay significant returns.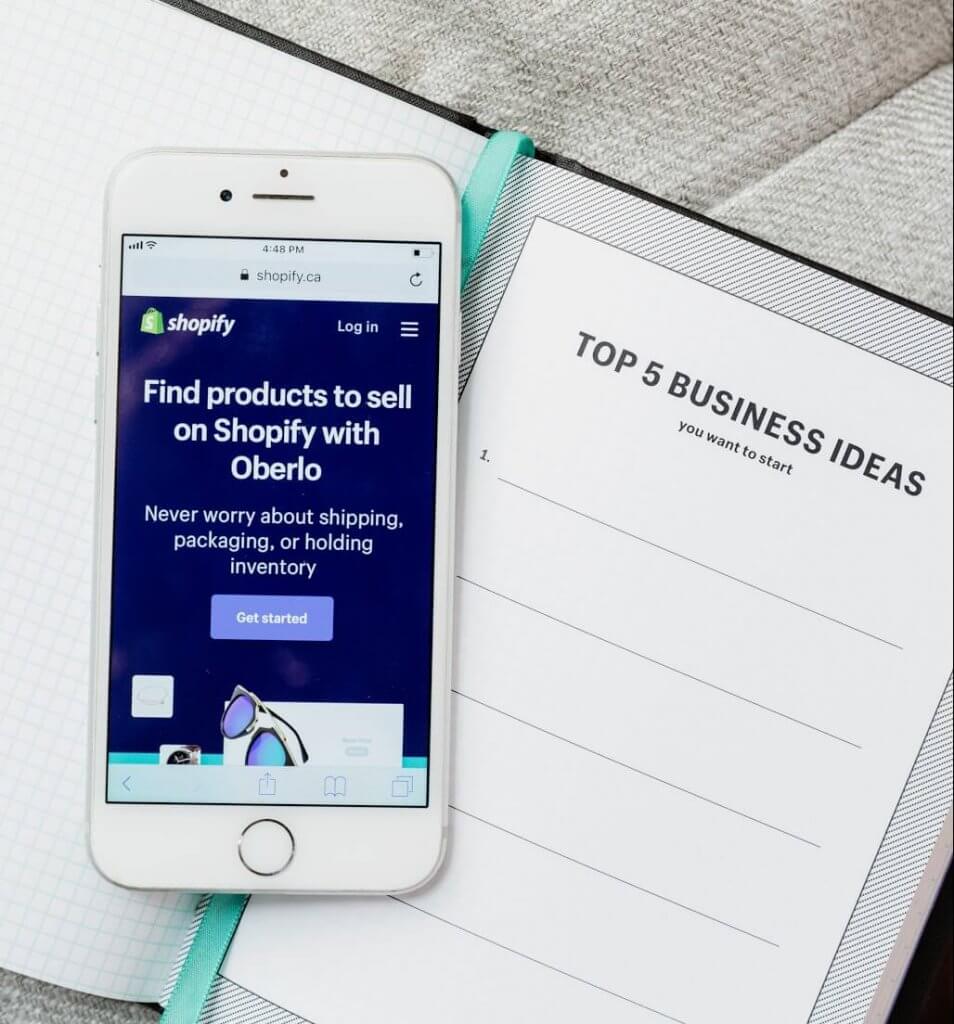 But the takeaway I want to leave you with is this:
Sometimes the best way to build your house of tools is from the ground up. You create the blueprint. You create the designs. You create the plans. You build the house…
Innovation can happen here.
But sometimes you can unlock a shortcut to ridiculous returns simply by acquiring a house that already had renovations done and is already acting as a great place for your customers and target market to live.
This isn't to suggest that one approach is better than the other. But to understand that interactive tools (both free and paid) offered by brands can be a great way to strengthen your moat, unlock industry arbitrage and establish a long term advantage.