by Joel Nomdarkham / November 11, 2020 / Leave a Comment
Does your business serve other businesses? Wondering how to reach more people beyond LinkedIn?
In this article, you'll find a four-part plan to drive traffic and generate leads across multiple platforms.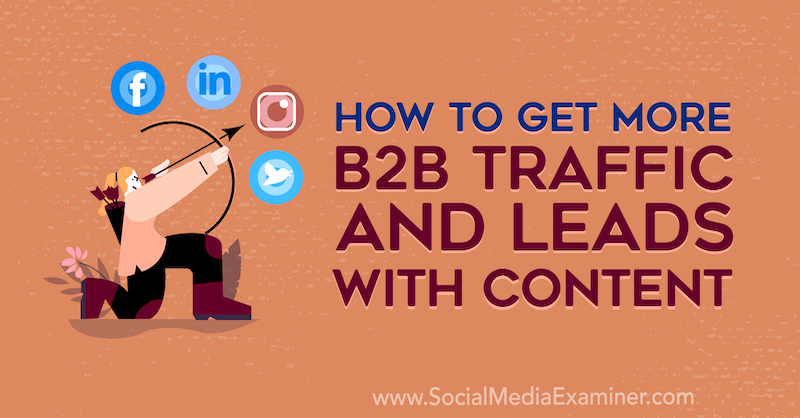 #1: Research Customer Needs to Create Relevant B2B Content
With digital fatigue on the rise, how people consume content is also shifting and marketers must adapt to reach their ideal customer. B2B content requires a special kind of marketing to effectively connect with their intended audiences while providing business value and tactical knowledge to all who consume it. Measuring interest and choosing content types for each platform are critical to the success and life of a piece of content.
In the same way you market to drive consumers to try your product, you should treat B2B content as a user experience that ultimately provides immediate value to those who engage with it. Your readers and viewers must gain actionable insights from your business's leadership, and that starts with knowing your audience and what they need.
To create valuable content, you need to have genuine knowledge about the audience you're marketing to as well as their general habits and demographics.
In essence, here's what your basic content checklist should include:
Use solid research and analytics to understand what your audience likes to read and watch, and what would encourage them to share your content with their networks. Explain how your product or service will revolutionize their lives. Know what type of content works well for a specific platform and how easily digestible your content should be. This will require taking a deeper look at each platform. Are you using
Facebook
,
Instagram
,
LinkedIn
, and
Twitter
polls to help guide the content you create? Gaining an understanding of your audience on each platform will help you create the ideal content strategy.
Pro Tip: To make your content relevant and authoritative, consider having one of your business leaders write articles to establish authenticity.
#2: Guarantee Visibility for B2B Content via Paid Advertising
Paid social media advertising involves paying to have your ad appear in front of the right user, in the right place, and at the right time. You can reach the right audience by using a variety of demographic data and available usage patterns. There are a lot of marketing possibilities to explore but B2B content requires deeper targeting.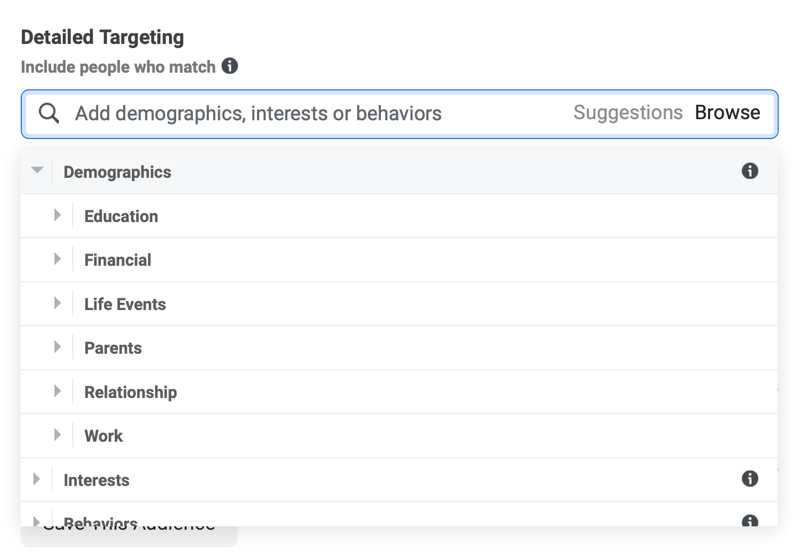 To make the most of your ad spend, it's critical to set expectations for reach and conversions around your content. This will help you determine the best platforms to use for promotion and suitability of your budget.
Ask yourself these questions:
What actions do you want the reader or viewer to take? What do you want your audience to do with this content? What is the value proposition of this content? Would your audience share this content?
Having a well-defined audience—considering user data such as gender, geographic location, interests, and so on—will help you make the content push intentional and quality-focused. Spending to attract someone uninterested won't help you drive traffic. Detailed targeting requires a keen understanding of your audience and shouldn't be too broad.
Once you've defined your target audience, establish your ideal cost per lead, cost per view, and cost per click. This would occur off the heels of publishing good and informative content that pulls users into your funnel for readership, viewership, or as a lead for nurturing.
Track Your Social Media Advertising Traffic
Social media platforms like YouTube, Twitter, LinkedIn, and Facebook make it easy for marketers to promote content across the board. Every advertising opportunity on these channels comes with analytics data so you can make better business decisions and determine whether your ads are delivering the results you're after—especially when combined with the data available in Google Analytics.
Google Analytics provides a comprehensive look into your site's content and traffic from social media, which will be an integral part of your promotional strategy.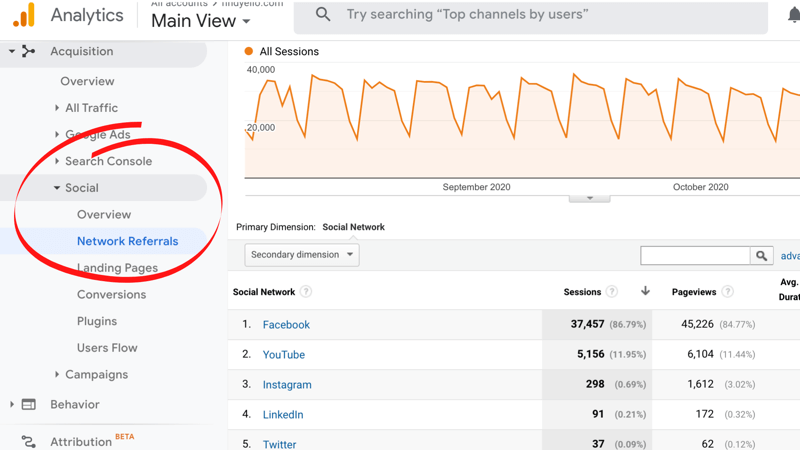 To ensure you fully optimize content placement across platforms, follow this checklist:
Make sure your links are working properly. Putting paid spend behind links that don't work defeats the purpose and will obstruct the user experience. Choose the most appropriate call to action (CTA) for the placement. Social media platforms offer pre-built CTAs such as Download, Sign Up, Learn More, and others.
Add UTM parameters
to the links you share so you can track where your traffic is coming from. UTMs allow you to analyze your data at a more granular level in Google Analytics.
#3: Partner With Influential Industry Leaders to Amplify B2B Content
Influencer marketing is no longer just about mainstream celebrities because the business world has successfully carved out a place for industry leaders. Influencer partnerships are a key way for brands to:
Put Google Analytics to Work for Your Business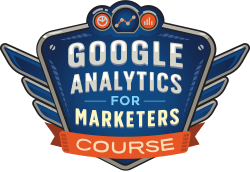 Ever thought, "there's got to be a better way" when it comes to tracking your marketing activities? Are you forced to make decisions based on limited data? With the right training, you can use Google Analytics to measure all of your marketing efforts with certainty. You'll stop the leaks in your ad spending, justify your marketing spend, gain the confidence you need to make better marketing decisions, and know what's working at every step of the customer journey. Let the world's leading analytics pro show you the way. Check out our new Google Analytics for Marketers course from your friends at Social Media Examiner.
Reach a bigger audience. Build trust for their brand. Grow their social following. Increase site traffic. Get more leads. Drive sales.
To make the most of your partnership with an influencer, you need to establish clear directives and purpose for using influencer value to promote B2B content. Most influencers already have multiple platforms to leverage but you'll need to make sure your partnership is mutually beneficial and "on-brand" for your business.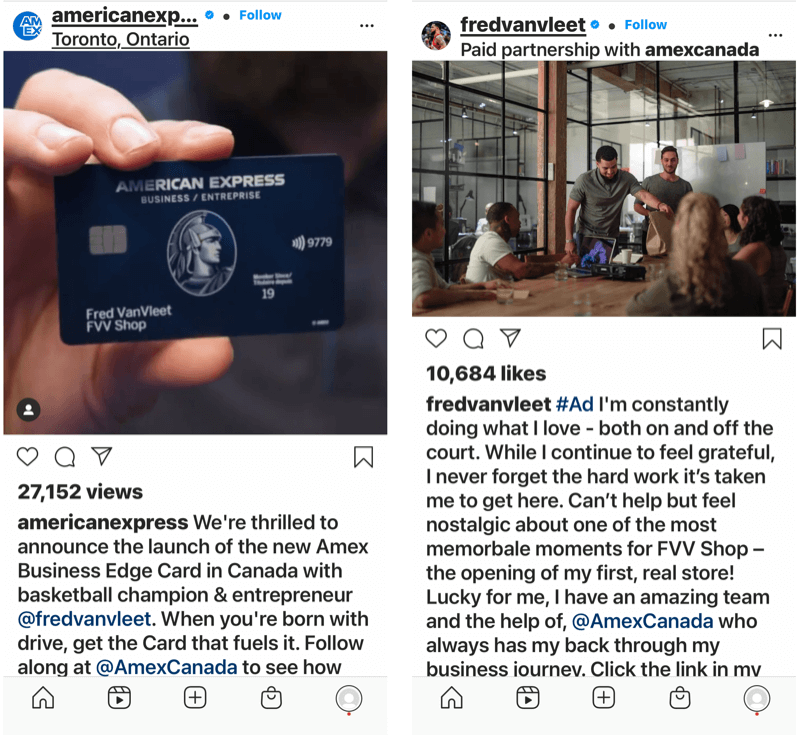 After you choose an influencer to partner with—perhaps a customer who's a respected authority—the next step is to outline your content management strategy. This is where you set expectations and guidelines for your partnership.
Make sure the influencer knows what's expected of them and open the door for seamless collaboration. Share which platforms you'll be actively using, timelines, frequency of posts, and what money (if any) will be involved.
#4: Promote a Lead Generator via Organic and Paid Advertising
One of the most effective ways to grow a community around B2B content is through a lead magnet, which you can promote on social media via both organic posts and paid ads. Lead ads on Facebook, Instagram, and LinkedIn allow you to build interest around your lead magnet and attract users who will opt in for further details.
Start by creating the offer that people will receive for signing up. In this case, you might offer a white paper, playbook, newsletter, or eBook.
Unlike a social media or blog post, an eBook allows you to cover a topic in depth while demonstrating expertise and thought leadership. Users will provide their contact information in exchange for access to that content. Going in-depth about a topic—providing not just longer but higher-quality content—should make people feel like the trade is worth the download.
How does a multi-platform social media strategy help with this? It provides a foundation to drive your target audience to a more comprehensive type of content. Chances are, you'll make your eBook available on your website and thus drive users there. Social media can help you create interest through paid and organic tactics.
An eBook can be a powerful lead source for your business if you follow these general guidelines:
Don't jump around among multiple topics. Instead, provide comprehensive value to give people what they signed up for. Support the content with research, tips from experts, and other valuable information. Break down the material and present it in a logical structure to avoid overwhelming readers. Promote the content on the right channels in the right way.
After you decide what your lead magnet will be, think about what type of contact information you want to collect from people who sign up for it. Because this tactic is focused on the first interaction, don't ask for too much information on the contact form. Perhaps ask people to provide their name, email address, location, and job. Once someone is added to your ecosystem, the goal will be to nurture them via valuable content and eventually have them move into more profitable actions.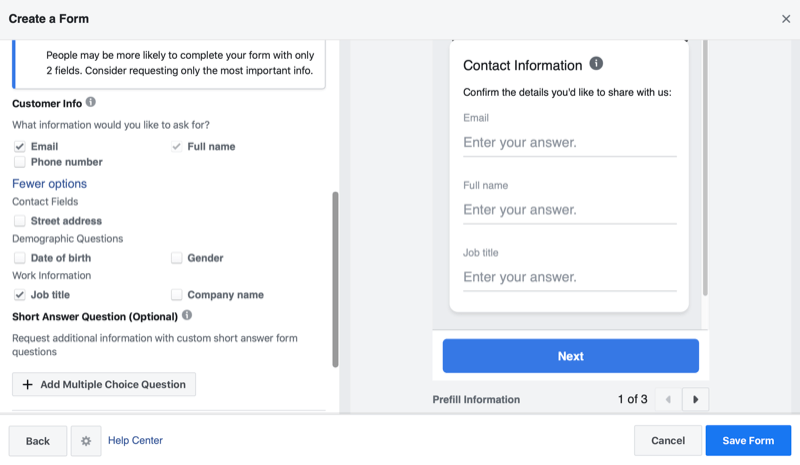 Remember: Be sure to clearly convey what people are opting into when they sign up. With growing compliance and data concerns, it's important that you adhere to guidelines.
Here are some ways you might promote your eBook on social media:
Use a
link service
to add the eBook link to your Instagram and Twitter bios and direct users through feed posts (with captions sending them to your bio). Use
LinkedIn's newsletter feature
to share the value of your content. Create
short videos
to promote your eBook on social media. Ensure the video has a CTA at the beginning and end.
Encourage your staff to share
the eBook across their social platforms. Run paid social media ads. Make sure you
use compelling imagery
, include the link, and add a suitable CTA. Host a live
Twitter chat
leading up to the rollout of the eBook to generate interest and answer FAQs.
Conclusion
An effective multi-platform social media strategy is necessary to make the most of your B2B content. From the plethora of available tactics and analytics, a good strategy boils down to providing value in exchange for user engagement. While generating leads remains at the forefront for a lot of businesses, incorporating social media into the process can add a creative edge to the way it's traditionally done.
What do you think? Will you encourage your marketing team to delve deeper into streamlining how they promote B2B content? What ideas from this article will you try? Share your thoughts in the comments below.
More articles on social media marketing:
Discover a system for easily promoting each piece of content you produce
.
Explore five ways to use visual content to tell stories that engage your audience
.
Find a strategic plan you can model to convert prospects into qualified leads and customers on social media
.
Joel is recognized as a creative and eccentric marketer with an eye for social media growth tactics and strategies. He's a Journalist, Digital Marketer and Social Media Strategist from Jamaica.
Get Social Media Examiner's Future Articles in Your Inbox!
Get our latest articles delivered to your email inbox and get the FREE Social Media Marketing Industry Report (46 pages, 60+ charts)!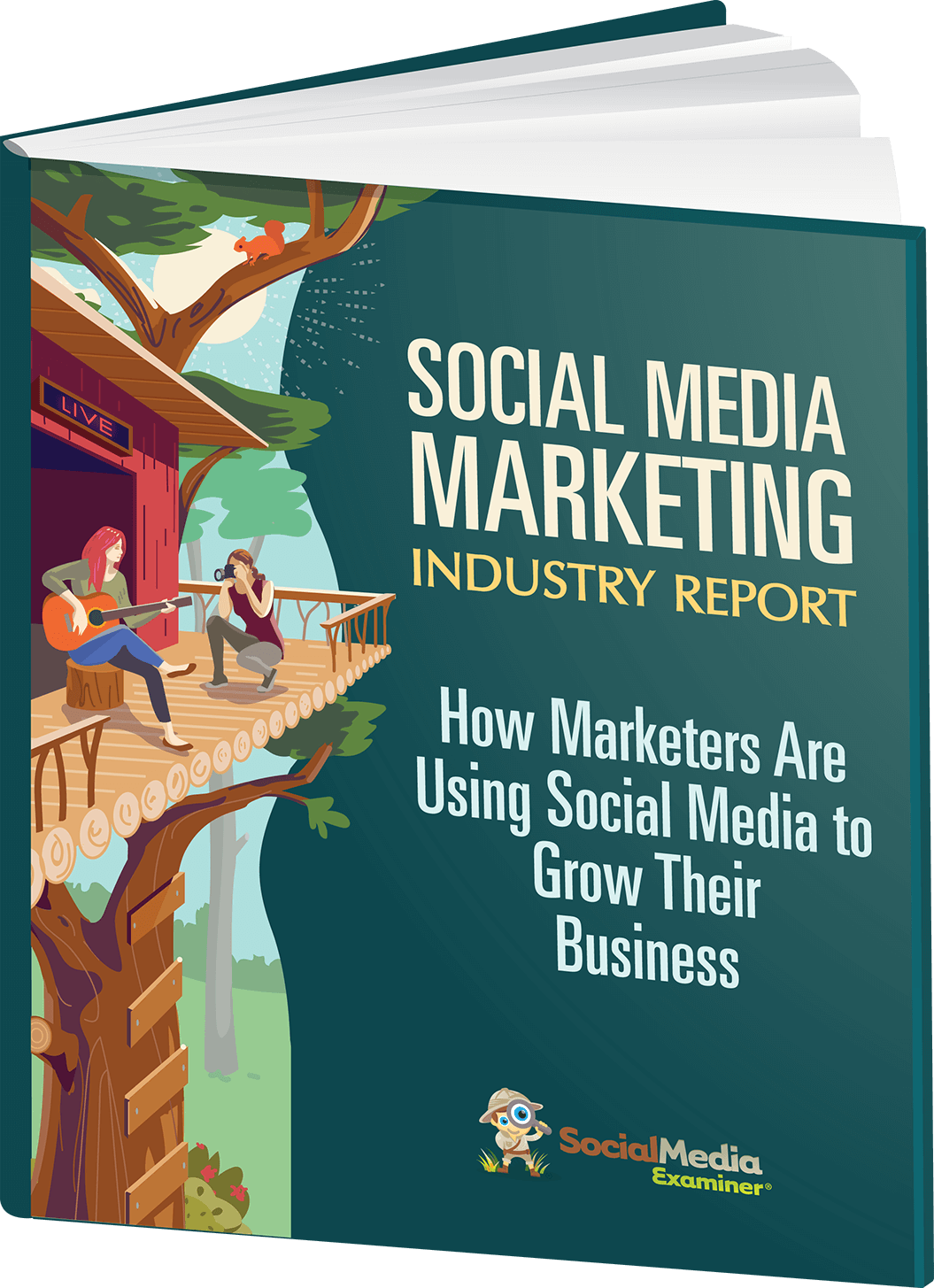 Reader Interactions